Audrey McGraw's Gummy Grin!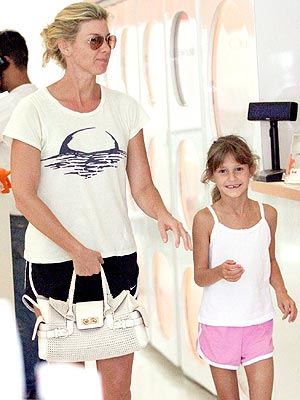 Agent 47/WENN
Someone's missing a tooth! Audrey Caroline McGraw, 7 ½, stopped by a pet store to look at puppies with mom Faith Hill on Wednesday in West Hollywood, Calif.
The duo were shopping their way down Melrose Ave. with Tim McGraw, Maggie Elizabeth, 11 next month, and Gracie Katherine, 12, before stopping for lunch at Johnny Rockets.