Luke Bryan's Little Taste Tester
Yum! Country singer Luke Bryan gives son Thomas 'Bo' Boyer, 16 months, a taste of cake on July 17th in Morristown, OH. Luke, who was playing at Jamboree in the Hills, was celebrating his 33rd birthday the same day.
Bo is the first child for Luke and wife Caroline, who welcomed their son in March 2008.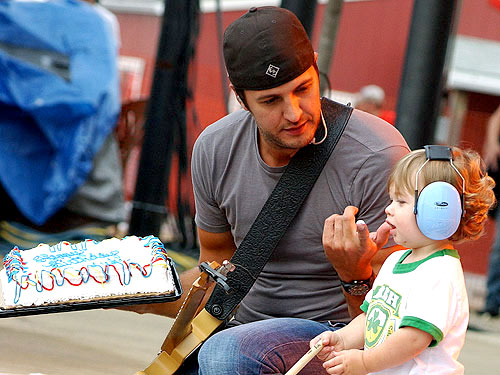 Jason L. Nelson/AdMedia