Maggie Stewart: Up, Up and Away!
She's getting some air! Jon Stewart and wife Tracy give daughter Maggie Rose, 3 ½, a lift while strolling in the Tribeca neighborhood in Manhattan on Saturday.
Along for the ride was son Nathan Thomas, 5, who clung to his Daily Show host dad — maybe he wasn't interested in jumping around!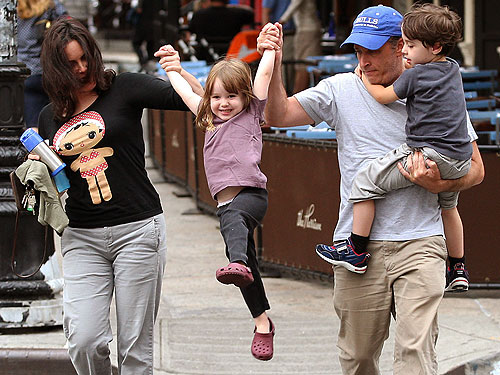 Lawrence Schwartzwald/Splash News Online
Nathan wears Tsukihoshi Kids' Child 01 Tod/Pre in Navy ($54) while Maggie wears Crocs Kids' Cayman in Burgundy ($25).
Click below for a photo of Jon and Nathan!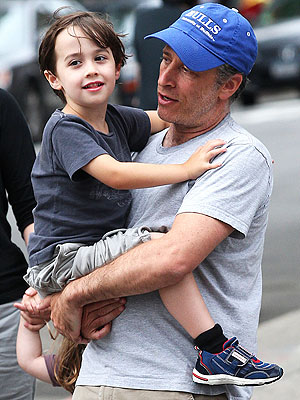 Lawrence Schwartzwald/Splash News Online