Leslie Mann and Girls Strike a Pose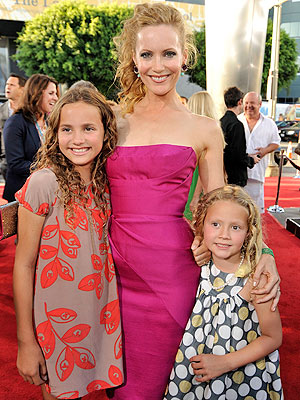 Kevin Winter/Getty
The new film Funny People was a family affair for the Mann-Apatows!
While Judd Apatow wrote and directed the movie, wife Leslie Mann stars and girls Maude, 11, and Iris, 6, have small roles.
Here the mother-daughter trio pose at Monday's premiere, held at the Arclight Theatre in Hollywood, Calif.
Funny People, which also stars Seth Rogen and Adam Sandler, hits theaters July 31st.