Alessandra and Anja's Sunny Smooch!
Making the most of the summer sun, Alessandra Ambrósio and fiancé Jamie Mazur (not pictured) were spotted playing at the park and the beach with daughter Anja Louise on Thursday.
Anja, 10 ½ months, received a kiss from mom after successfully navigating the distance between her parents on her own two feet, then headed to the shore, where the Victoria's Secret Angel and her baby girl checked out the hovering seagulls in Malibu, Calif.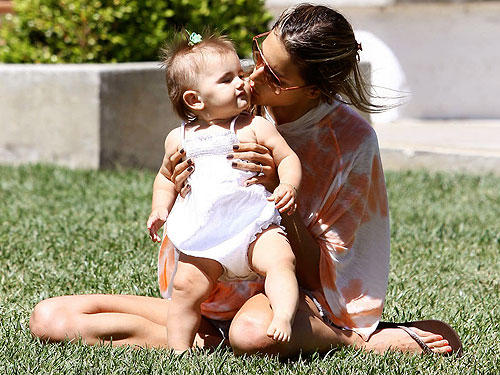 Splash News Online
Click below to see the pair on the beach!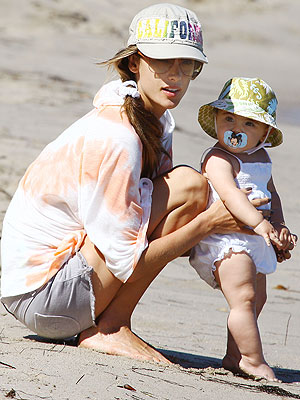 GSI Media