Johan Samuel Gets Chatty!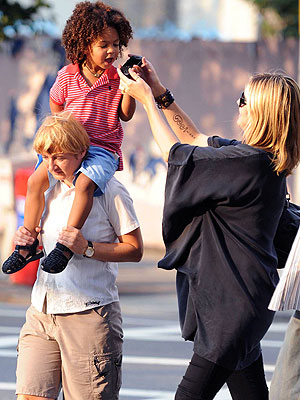 INF
Hello?! Johan Riley Fyodor Taiwo Samuel chats on the phone — perhaps to dad Seal? — with a little help from Heidi Klum on Thursday in New York.
Johan, 2 ½, plus siblings Henry, 3 ½ and Leni, 5, along with grandma Erna (none pictured) were on their way back home after spending some time at a West Village playground.
The newest addition to the brood, a baby girl, is due in October.