David and Rain Charvet Wheel Around!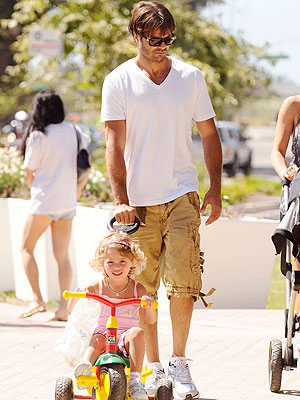 Benassi/Splash News Online
She's hittin' the road! Heaven Rain Charvet wheels around — with a little help from dad David Charvet — on a sunny Sunday morning in Malibu, Calif.
The 2 ½-year-old is David's first child with Brooke Burke; he also has son Shaya Braven, 16 months.
David, 37, is currently appearing on The Superstars, airing Tuesday evenings at 8 p.m. on ABC.
Rain rides on a Kettler Junior Tricycle with Pushbar ($87).