Beyoncé 'Rocks' As an Auntie!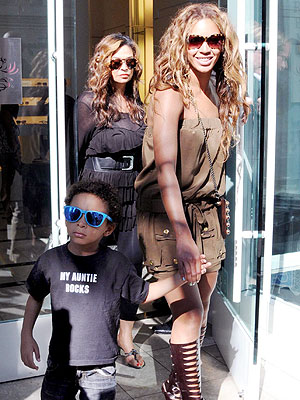 Ramey
There's no question about Daniel Julez's feelings for his Aunt Beyoncé!
Joined by grandma Tina Knowles for a shopping trip at Ilori in Beverly Hills on Monday, the preschooler held the Beyoncé's hand while proudly proclaiming, "My Auntie Rocks!"
Julez, 4 ½, is the son of Solange Knowles and her ex-husband Daniel Smith.
Julez wears Rebel Ink Baby's My Auntie Rocks Tee ($18), paired with Paul Smith/Oakley Frogskin sunglasses.