Nicole Richie: Belly Up!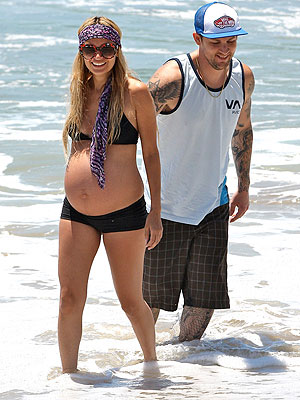 Cleyton Vitalino/Splash News Online
Lookin' fabulous in a black bikini, head scarf and oversize shades, an expectant Nicole Richie — who's due with her second child in late summer — enjoys the sun, surf and boyfriend Joel Madden's company while visiting the beach together in Malibu, Calif., on Sunday.
Big sister-to-be Harlow Winter Kate is 18 months old.