Happy First Birthday Knox and Vivienne!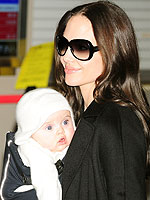 Jun Sato/WireImage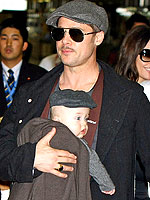 Junko Kimura/Getty
Happy first birthday to the Jolie-Pitt twins, Knox Léon and Vivienne Marcheline!
The youngest of Brad Pitt and Angelina Jolie's brood were born one year ago today in France. "Having twins is something neither of us ever expected and I think that makes it all the more special for us both," Angelina said at the time.
We've only spotted them a handful of times since, including their PEOPLE debut and an airport arrival in January. We hope to see more of Knox and Vivienne in the coming year!