Soleil Moon Frye: Moms Do 'The Best That We Can'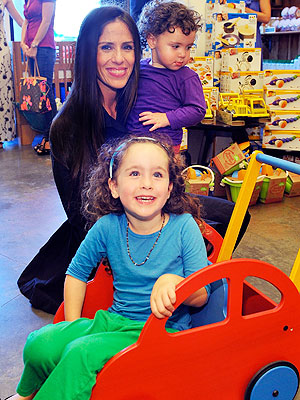 Charley Gallay/WireImage
In the day-to-day effort to balance work and family, Soleil Moon Frye sets her expectations high — and forgives herself when those efforts fall short.
"We just do the best that we can as moms, as business owners, and when we fall down and we fail, we say, we'll do it better next time," she told CBB during Weleda's Thursday launch of The Little Seed's eco-friendly Private Label children's clothing line.
"And then we get up and we do it better next time. Then we continue going on and being strong."
"The hardest part is just finding the balance and making sure there's always the aspect of family and that the family is always first, and that you have that balance."
Fortunately, it sounds as though Soleil has an excellent ally in daughter Poet Sienna Rose, turning 4 next month, who is quite smitten with baby Jagger Joseph Blue, 15 ½-months.
"She's the best big sister in the whole entire world," Soleil, 32, raves. "She's amazing. They're so good together."
Click below to read about the inspiration behind The Little Seed, the new clothing line, and for a photo of Soleil and Jagger!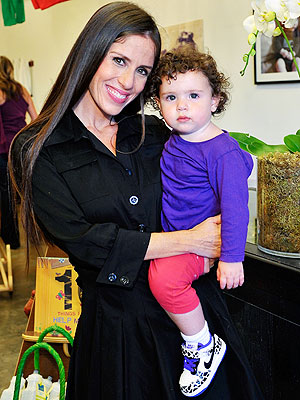 Charley Gallay/WireImage
Soleil founded the store with partner (and fellow mom!) Paige Goldberg Tolmach in 2007, after both women voiced a shared desire to create "a safe haven for our friends and family to come to" for "non-toxic options" in raising their children.
After realizing that "millions of other families" felt the same way, Soleil says the idea behind The Little Seed was born.
The store is already a success, and Soleil and Paige are setting their sights even higher with their new clothing line.
"Literally, we were constantly trying to figure out what to put on our babies," the former Punky Brewster child star explains.
"Both our kids had allergies, and we wanted to create an eco-alternative that they could wear that would be incredible, it would be colorful."
"We wanted to kind of spin the concept of organic upside down and really create something that was vibrant and beautiful and colorful and filled with life, and happy and cheerful."
"From beginning to end," she adds, "it's been the most amazing process."
The duo first found their fabric, then set out to cut and sew the designs themselves, being sure to only use low impact dyes. "So we can really say that we're so proud of all the love that's put into it," she notes. "Our belief is it's all about balance and that a little eco goes a long way. So you can have an eco-lifestyle and still be fun and stylish and colorful."
Poet and Jagger are Soleil's children with husband Jason Goldberg.
Read more about the launch at PEOPLE StyleWatch!
— Missy with reporting by Jessica Wedemeyer