Marcia Cross Totes Her Twins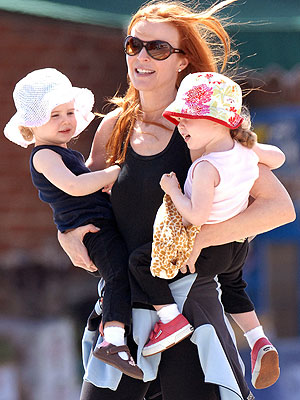 Richard Beetham/Splash News Online
What a workout! Marcia Cross has her own set of weights in twin daughters Eden and Savannah, 2, as she carries them across a busy street in Santa Monica, Calif. on Thursday.
The Desperate Housewives star, 47, was on her way to yoga class.
The girls are her children with husband Tom Mahoney.
Savannah holds an Angel Dear Giraffe ($13) and wears a Baby Lulu hat. She sports Superga Classic Shoe with Velcro in Rose ($45), while Eden wears Robeez Tredz Daisy T-strap in Brown ($40).