Bonjour, Britney and Boys!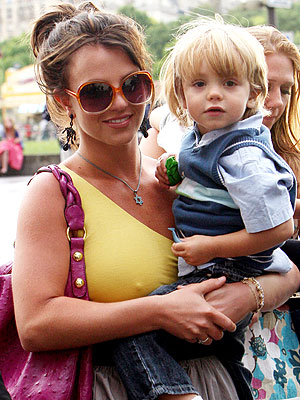 Fame
How sweet! Popstar Britney Spears steps out with her dinner date on her hip on Tuesday evening in Paris.
Dressed in a snappy sweater vest, Jayden James, 2 ½, and brother Sean Preston joined mom for a meal at Altitude 95, the restaurant on the first floor of the Eiffel Tower.
The family is currently making their way around Europe as Britney performs her Circus tour overseas.