The Spelling-McDermotts Celebrate the Fourth!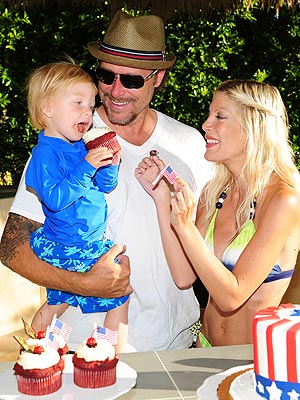 Albert Michael/Startraks
Yum! Two-year-old Liam Aaron McDermott digs into a red velvet cupcake while celebrating the Fourth of July at the Sierra Mist Beach House in Malibu.
Accompanied by parents Tori Spelling and Dean McDermott and joined by siblings Stella Doreen and Jack Montgomery (not pictured), Liam splashed around in the pool with dad before hitting the sand!
Tori wears Ella Moss' Isla bikini.
Click below for two more photos of Liam and Dean!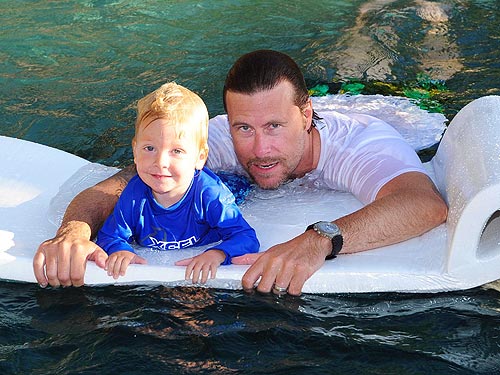 Albert Michael/Startraks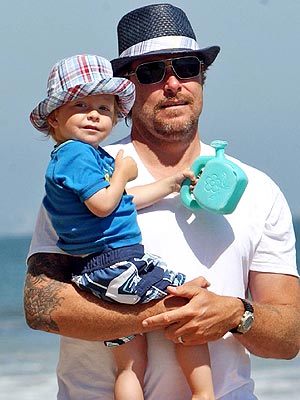 Wright/Beiny/WENN