Heidi Klum and Leni: West Village Walk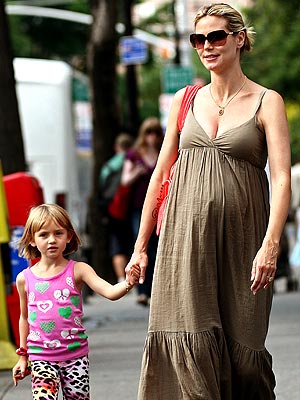 Jackson Lee/Splash News Online
Sporting a dress that accentuated her baby bump, Heidi Klum strolled hand in hand with daughter Leni, 5, on Friday in the Big Apple.
The pair were accompanied by quite the crowd, including siblings Henry and Johan, grandma Erna, a nanny and a bodyguard — whom Leni received a piggy back ride from on the way home!
The brood will grow in October, when Heidi and husband Seal welcome their new addition — a baby girl!