Honor Warren Goes for a Dip!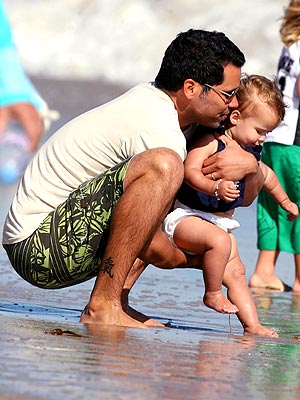 Butterworth/Thompsett/Calabrese/Pacific Coast News
Testing out the waves — with a little help from dad Cash Warren! — Honor Marie cooled her heels in the surf on Sunday in Malibu, Calif.
The 13-month-old was spending Independence Day with Cash and Jessica Alba at Jim Carrey's beach house, where the guests enjoyed a holiday cookout and some time in the sand!
Honor is wearing Baby Emi Jewelry's Jingle Bells Bracelet ($35).
CBB Deal: Save 15% with code CBB15.