Tichina Arnold and Alijah Cut the Cake
Happy birthday Mom! Tichina Arnold's 5-year-old daughter Alijah Kai helps her slice into her Cold Stone Creamery cake as the pair, along with friends and family, celebrated the actress' 40th birthday at Slate Restaurant in New York City last Sunday.
Tichina is currently starring as Evilene in NY City Center's run of The Wiz, which closes tomorrow.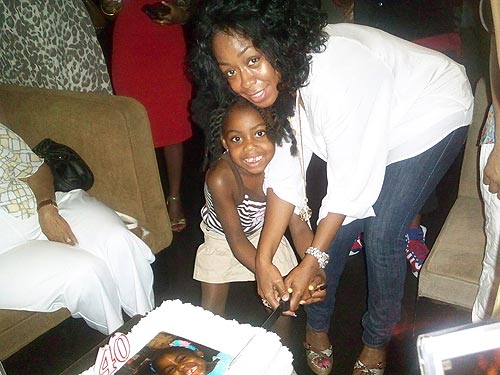 Courtesy Tichina Arnold/Cold Stone Creamery