Liev and Sasha Schreiber: Playful Pals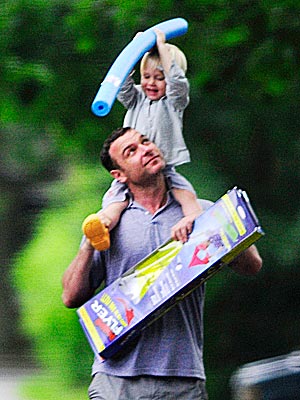 Beaner/Splash News Online
Watch out dad, Sasha Schreiber is on the attack!
Liev Schreiber playfully looks up at his pool noodle-wielding 23-month-old son as the pair stroll home from a toy store in Bridgehampton, NY on Monday.
The actor and Naomi Watts are making the most of weekends spent at their Long Island home, Liev recently told Hamptons magazine.
"I think probably one of my most vivid memories of time spent in the Hamptons would have to be Sasha's insatiable appetite for sand," he laughs. "I remember the first time we took him to the beach in Amagansett, he couldn't get enough of that stuff."