Kelly Ripa and Her Boys Smile in Soho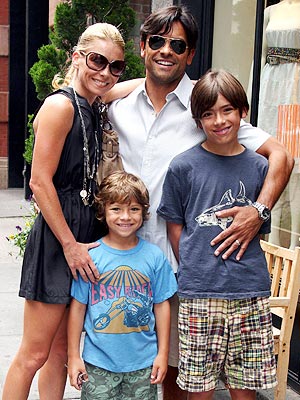 Anthony Dixon/WENN
Say cheese! The Ripa-Consuelos family — minus daughter Lola — smile for a quick shot while out and about in New York City on Friday.
Kelly, Mark, Joaquin Antonio, 6, and Michael Joseph, 12, had stopped for a bite to eat and were on their way to do a little shopping downtown.
The family recently returned from a Father's Day roadtrip out West — read all about it in our new interview with Mark!