Madonna and Mercy Step Out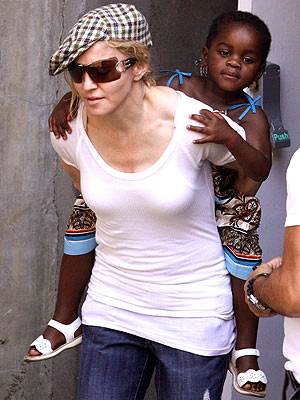 Almasi/Parsons/Bauer-Griffin
Madonna gives her newly adopted daughter Mercy James, 4, a piggyback ride after attending services at London's Kabbalah center.
The girl, who arrived from Malawi last week, wears a bright African-print sun dress and a red Kabbalah string around her left wrist.
Mercy wears babyGap's Printed Maxi Dress in Milk ($29.50) and Target's Circo Leah Rhinestone Sandals in white ($12, no longer available).