Gisele Bündchen: Lunch Date!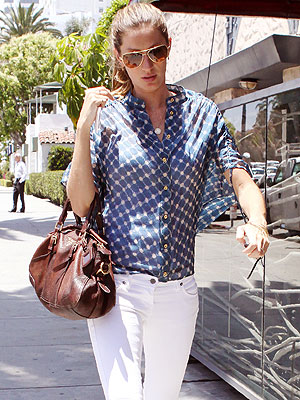 Dean McDonald/Broadimage
Could she be satisfying a pregnancy craving? An expectant Gisele Bündchen steps out for a casual lunch with friends on Tuesday at BOA Steakhouse in Los Angeles.
The model — wearing a plaid 3.1 Phillip Lim button-down shirt — then ran errands around Santa Monica before returning home.
Gisele, 28, is said to be expecting her first child with husband Tom Brady. Baby is due in mid-December according to Life & Style.