Park Playdate for Milla, Paul and Ever!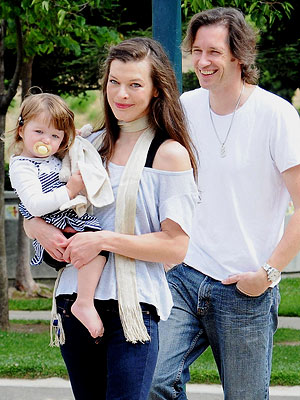 WENN
For Milla Jovovich, Paul W.S. Anderson and 19-month-old daughter Ever Gabo, Father's Day was spent getting seriously sandy!
The trio arrived at Beverly Hills Coldwater Canyon park, where they enjoyed the swings and slide, but focused most of their time on playing in the sandbox! Ever and Milla covered each other's legs with sand, while Paul cleared it off and gave Ever's toes a kiss!
Ever wears babyGap's Striped Crochet Tank Dress in Navy Stripe ($18).
Click below for two more photos of Milla and Ever playing in the sand and Paul kissing his daughter's little piggies!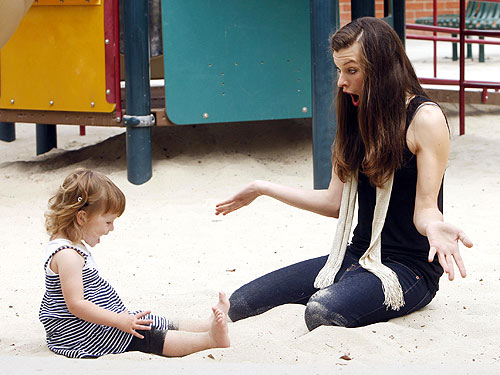 WENN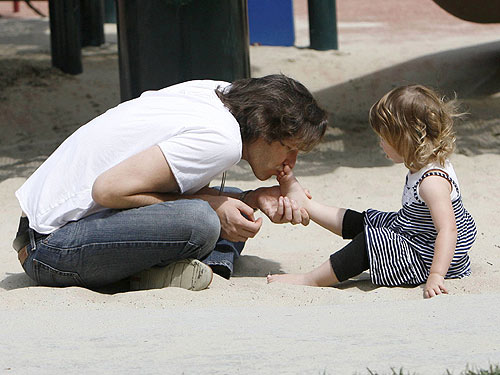 WENN
Click here for yesterday's cutie!