Liev and Sasha Schreiber's Funky Feathers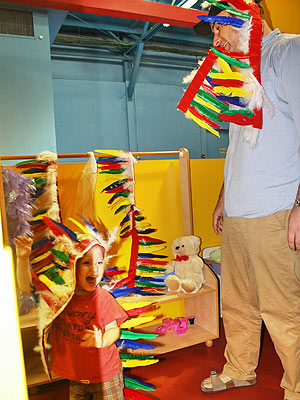 Ronn Torossian/5WPR
Whooping it up with a war cry, Alexander 'Sasha' Pete Schreiber enjoys testing out some feather headdresses with dad Liev Schreiber at a children's recreation center in Sderot, Israel on Wednesday.
Liev, Naomi Watts, and sons Sasha, 22 months, and Samuel Kai, 6 months, are currently visiting the country with the Jewish National Fund.
Click here for a video of Liev introducing his family and describing the area while they plant a pistachio tree. (It'll clear up any lingering questions readers have about what they call their boys!)
Click below for a photo of the pair tackling an inflatable slide with Naomi.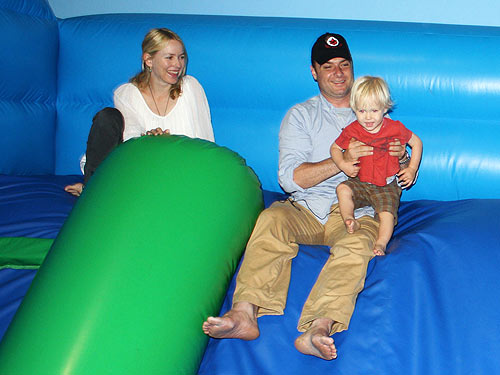 Ronn Torossian/5WPR