The Wentz Family Visits the Zoo!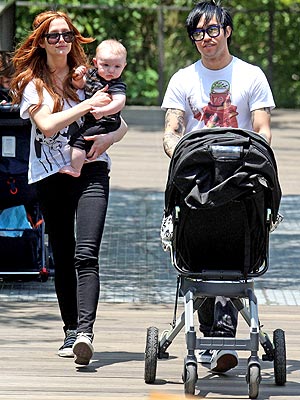 Max Butterworth/Louise Barnsley/ Pacific Coast News
Family outing! Pete Wentz manned the stroller while Ashlee Simpson-Wentz, 24, carried baby Bronx Mowgli as they left the Los Angeles Zoo on Wednesday.
The trio checked out the Sea Cliffs exhibit, but Bronx, 6 ½ months, was more interested in grabbing strands of Ashlee's hair instead!
Pete, 30, pushes an OrbitBaby stroller system with toddler seat.