Jayden Federline's Tender Touch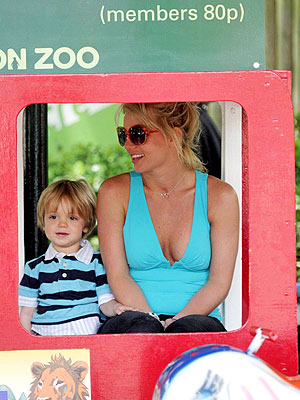 INF
How cute! Jayden James Federline, 2 ½, rests his hand on mom Britney Spears' leg as they enjoy a ride at the London Zoo on Tuesday.
The popstar and her boys Jayden and Sean Preston, 3 ½, spent some time in the UK during Britney's Circus tour stops, visiting a toy store and Hyde Park in addition to the zoo.
Preston and Jayden are Britney's sons with ex-husband Kevin Federline.