Nicole Richie Totes Her Tot to the Toy Store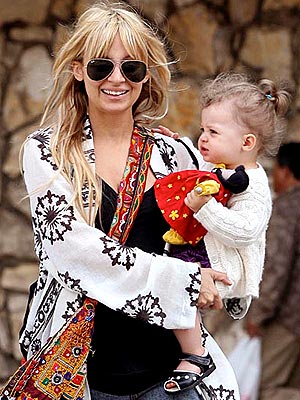 Flynet
What a pair! A boho Nicole Richie flashes a smile while leaving The Acorn Store in Santa Monica with 17-month-old daughter Harlow Winter Kate on Sunday.
"Harlow was so adorable and excited about playing in the store," says an eyewitness. While the tot was busy hugging stuffed animals, the expectant mom was on the lookout for educational toys. "Nicole was amazing with Harlow and very soft-spoken and attentive," says the shopper.
The pair left with several toys, including a magnetic tabletop easel, a doll house, and a bassinet for Harlow's doll. Later, she even Tweeted about her score, saying, "I know @joelmadden is going to make fun of me, but I found the BEST toy store today!"
Harlow wears See Kai Run's Dorothy Sandals ($38).
See a second photo below!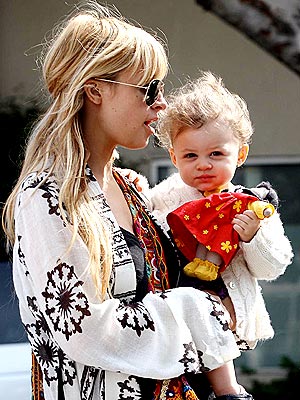 Flynet