Ashby Zubchevich Celebrates Her Second Birthday!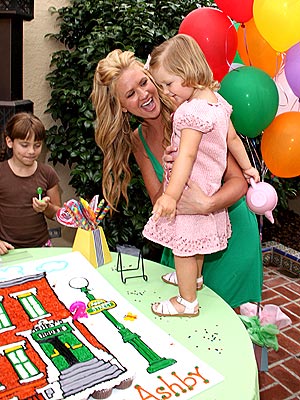 Jen Lowery/Startraks
Celebra-babies gathered Saturday at the Los Angeles home of Access Hollywood host Nancy O'Dell and her husband Keith Zubchevich, to celebrate the second birthday of their daughter Ashby Grace. According to mom and dad, the guest of honor is already quite the tomboy!
Even though she wore a pink dress to her Sesame Street-themed party — styled by Jennifer Sbranti of Hostess With the Mostess and featuring a candy buffet with treats from Sweet Factory — Ashby's favorite toys are WWE action figures and a set of plastic golf-clubs according to Keith. "She could care less about dresses," he reveals. "She doesn't have one Barbie doll."
She's not afraid to stand up to her big brothers Tyler, 13, and Carson, 10, either! Keith jokingly adds,
"Her favorite thing to say now is, 'Beat it, punk!'"
Ashby took a swing at T-ball early in the afternoon with family friend Benjamin Edward Sanov, the 4 ½-year-old son of The Biggest Loser host Alison Sweeney. Proud moms Nancy and Alison, carrying 5-month-old daughter Megan Hope, watched over the game and shared a laugh when one wild swing sent the T flying into the air. Sam Sheen, 5, and Lola Rose Sheen, 4, were on hand with mom Denise Richards, as well as The Superstars' Ali Landry with 23-month-old daughter Estela Ines, The L Word's Marlee Matlin with three of her four children and Marissa Jaret Winokur with her 10 ½-month-old son Zev Isaac. The 36-year-old Dance Your Ass Off host revealed that she's in the process of shedding the 25 pounds of sympathy weight she gained both before and after Zev's birth. "[It was] total stress," Marissa explains. "You don't actually have to carry the baby to gain weight."
"When I wasn't working, if I had an hour [and] my husband wasn't home from work yet, I'd be like, oh, I'm gonna run on the treadmill. [But sometimes] you have an hour and the last thing you wanna do is get on a treadmill."
Moms, dads and babies then retreated indoors for a performance by Bubble Mania that left everyone oohing and aahing, and later Ashby danced to a surprise concert from her "favorite children's group" (according to mom Nancy!), The Jumpitz. Denise and her daughters grabbed a front-row seat for the show, sharing a couch with party-planner Jayneoni Moore while Nancy and Marlee grabbed seats on the ground. The Jumpitz performed several songs from their new DVD Celebrate Animals and sang a special rendition of 'Happy Birthday' just for Ashby.
Ashby's friends and family left the party toting SkipHop Doggy Zoo Packs filled with Thinkbaby sippy cups, items from Fisher Price, Lego, the "Your Baby Can Read" system, Plum Organics, Crayola, Motts and more.
Tyler and Carson are Keith's children from a previous marriage; Ashby is the first child together for the couple, who will celebrate their fourth wedding anniversary later this month.
— Jessica Wedemeyer and Missy
See more photos below!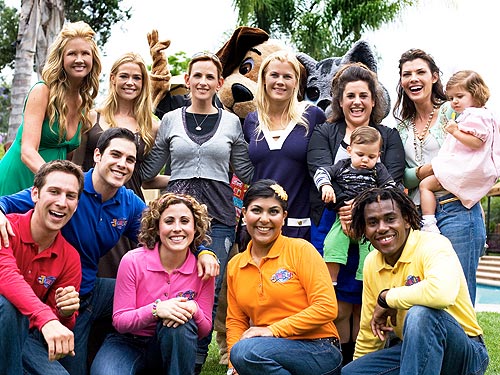 Gina Lee Photography
The birthday girl poses with The Jumpitz.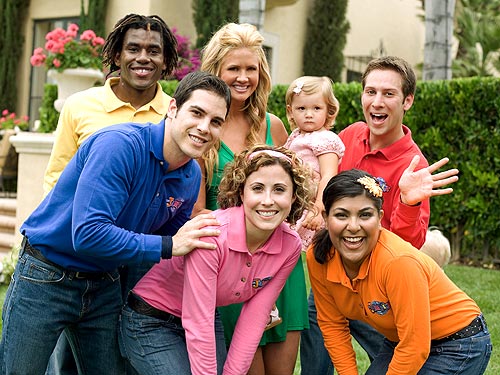 Gina Lee Photography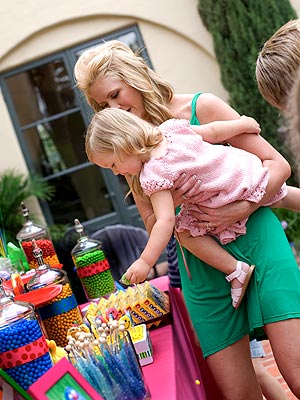 Gina Lee Photography
Yum! Nancy and Ashby look over the sugary spread.
The candy bar, designed by Jennifer Sbranti of Hostess With the Mostess and featuring candy by Sweet Factory.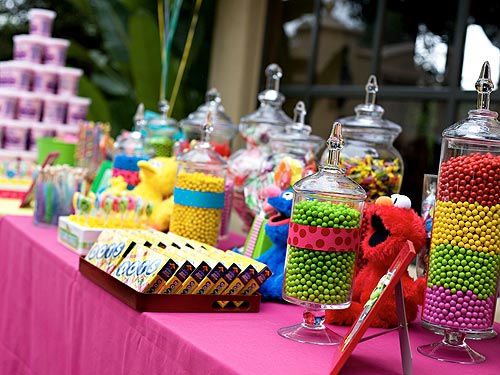 Gina Lee Photography
Ashby takes a peek at her Jumpitz CD.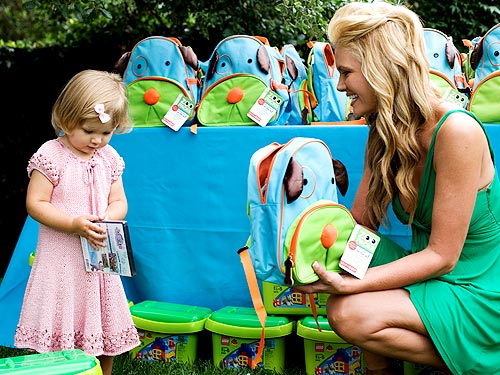 Gina Lee Photography
Denise helps Sam choose her sweet treats at the candy bar.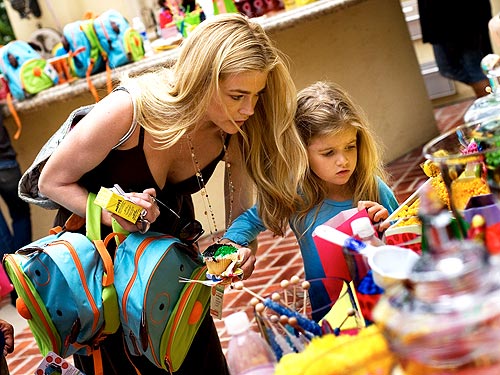 Gina Lee Photography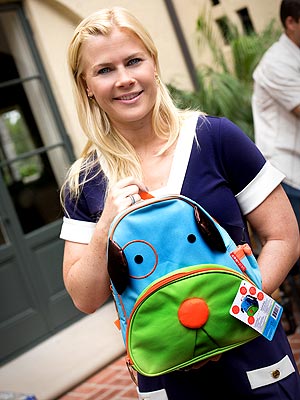 Gina Lee Photography
Ali Sweeney posed with Ben's Skip Hop Doggy Zoo Pack.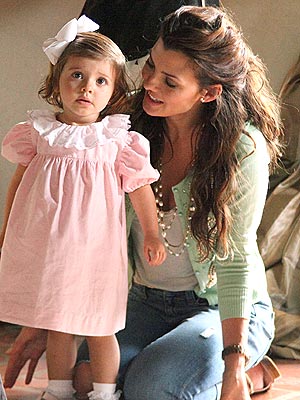 Jen Lowery/Startraks
Ali and Estela stopped by the party.
Happy boy Zev snapped some photos with The Jumpitz!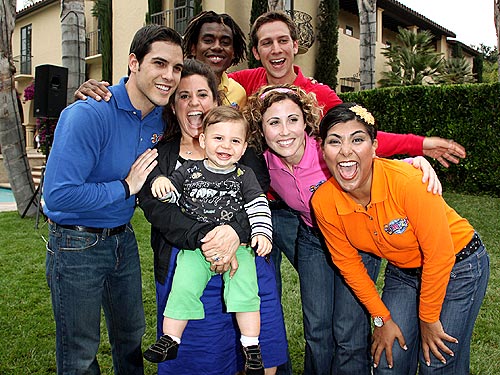 Jen Lowery/Startraks
Zev wears Sweet Shoes in Black Xbones ($28).