Liev Schreiber Strolls With Sasha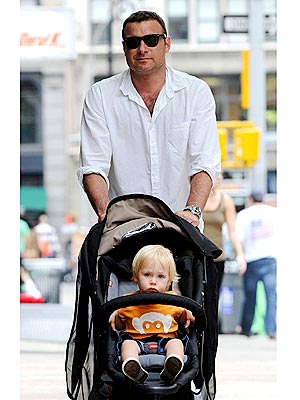 Hector Vallenilla/Pacific Coast News
Boys day out! Liev Schreiber strolls around Soho with son Alexander 'Sasha' Pete, 22 months, on Thursday in New York City.
We think baby Samuel Kai, 5 ½ months, was with them as well, hanging out in the bottom half of the stroller, but Liev kept him a bit too shaded to be sure!
The boys are Liev's children with his fiancée, actress Naomi Watts.
Sasha wears Appaman's Jersey Tee in Orange ($34).
The boys ride in Phil & Ted's Dash with doubles kit in Black ($549).