Salli Richardson-Whitfield and Parker Share a Smile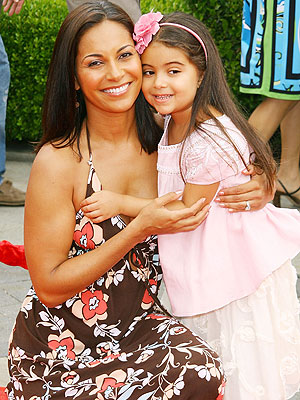 Michael Tran/Film Magic
Gorgeous girls! Salli Richardson-Whitfield and 4-year-old daughter Parker cuddle close at the premiere of Imagine That, held Saturday at the Paramount Theatre in Hollywood.
Eureka star Salli, 41, and husband Dondre Whitfield are also parents to 4-month-old son Dre Terrell, whom they welcomed in late January.
Click here for yesterday's cutie!