Celebrity Kids Kick Off Kidstock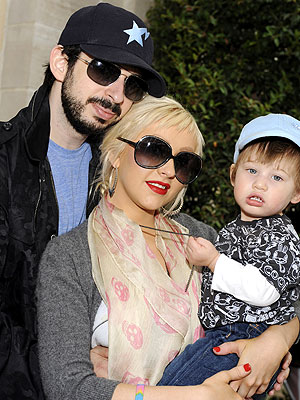 Gold Wong/FilmMagic
Last Sunday's 3rd Annual Kidstock Music and Arts Festival, held at Greystone Mansion in Beverly Hills, was quite the event, drawing many celebrity families — including a number that we haven't seen in a while!
At left, Christina Aguilera poses with her main men — husband Jordan Bratman and son Max Liron, 16 months.
Click the extended post for 16 more photos of Nicole Richie, Joel Madden, Jason Bateman, Poppy Montgomery, Elisabeth Röhm, Annabeth Gish, Slash, Giada De Laurentiis, Wolfgang Puck, Christa Miller Lawrence, Bill Bellamy, Debi Mazar, Greg Kinnear, Ali Landry, Busy Philipps, and Breckin Meyer.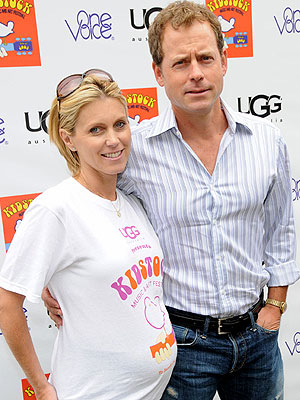 Michael Williams/Startraks
In expecting news, baby no. 3 is on the way for Greg Kinnear and wife Helen. Although his rep had no comment when we asked about the pregnancy, we think it's clear that daughters Lily Katherine, 5 ½, and Audrey Mae, 3 this month, will be welcoming a sibling later this year.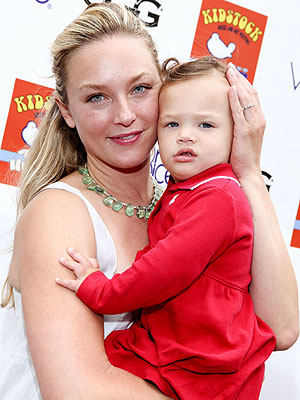 Gold Wong/FilmMagic
Here's a cutie we haven't seen since her introductory photo shoot! Easton August, 13 months, accompanied mom Elisabeth Röhm to the event.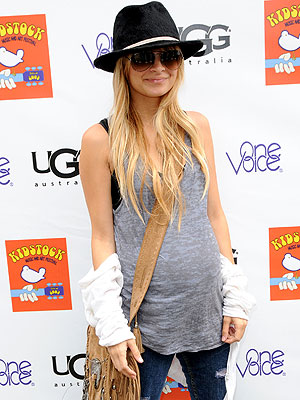 Michael Williams/Startraks
Expectant mama Nicole Richie's boho style fit right in with the hippie chic on display at Kidstock!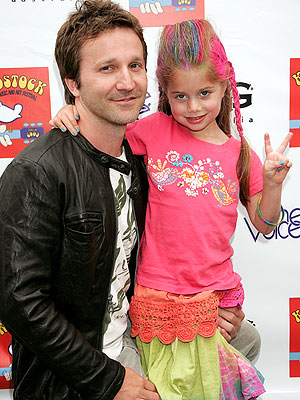 David Livingston/Getty
Breckin Meyer's 5-year-old daughter Caitlin Willow took the Woodstock theme to the next level, sporting spray-painted hair and blue fingernails to go with her tie-dyed skirt!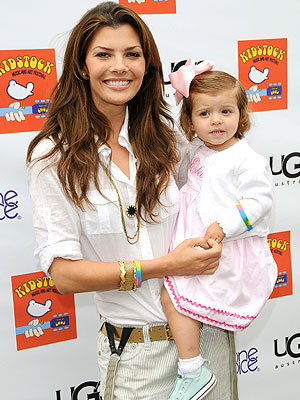 Michael Williams/Startraks
Ali Landry and Estela Ines, 23 months, made a statement — mom in suspender pants and daughter in a monogrammed frock paired with Converse sneakers.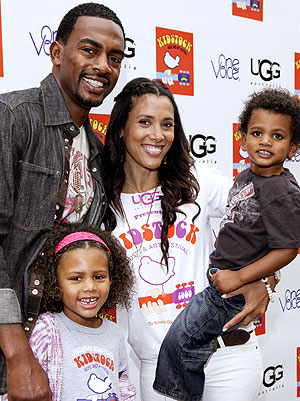 Gold Wong/FilmMagic
Bill Bellamy struck a pose with wife Kristen and their two little ones, 5 ½-year-old daughter Bailey Ivory-Rose — who lost a tooth! — and son Baron, 2 ½.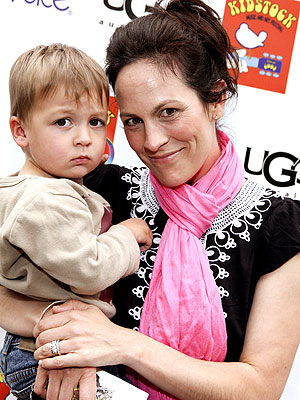 Gold Wong/FilmMagic
Annabeth Gish cuddled close with son Cash Alexander, 2, while baby brother Enzo Edward, 7 months, sat out the opportunity!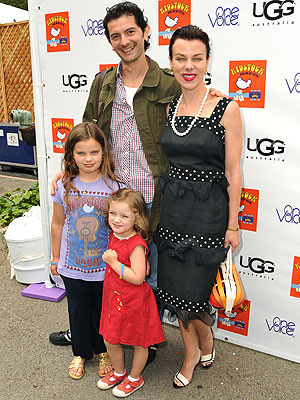 Jordan Strauss/WireImage
Debi Mazar brought along husband Gabriele Corcos and daughters Evelina Maria, 6 ½, and Giulia Isabel, 3.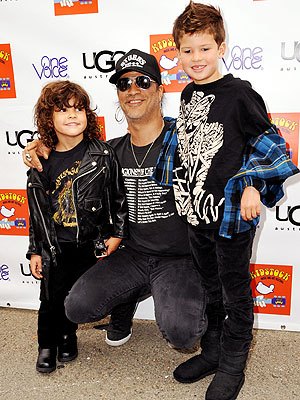 Jordan Strauss/WireImage
Slash got down on his boys' level to pose with sons Cash Anthony, 5 this month, and London Emilio, 6 ½.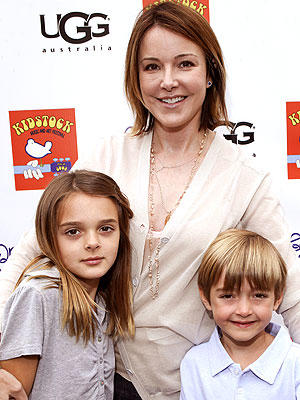 Gold Wong/FilmMagic
Christa Miller Lawrence puts an arm around Charlotte Sarah, 9, and William Stoddard, 6 ½. The Scrubs star is also mom to Henry Vanduzer, 2 ½.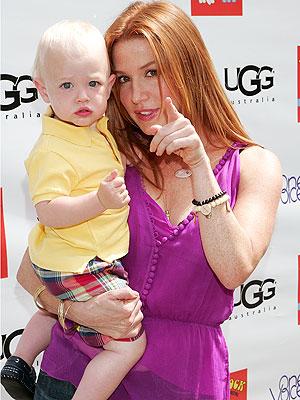 David Livingston/Getty
Poppy Montgomery helpfully points 17-month-old Jackson Phillip Deveraux in the right direction!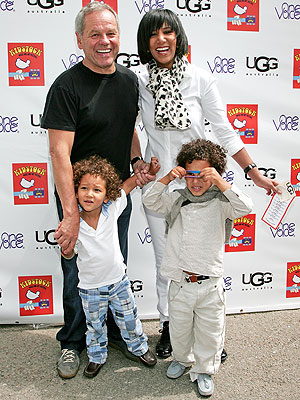 David Livingston/Getty
In our first peek at their youngest son, chef Wolfgang Puck and wife Gelila Assefa show off their boys — Alexander Wolfgang, 2 ½, and Oliver Wolfgang, 3 ½.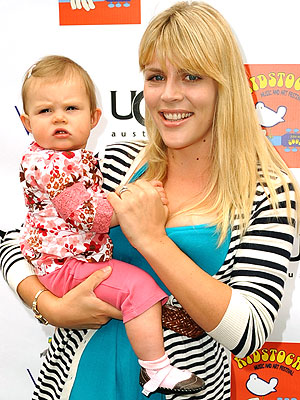 Jordan Strauss/WireImage
We first got a glance when she was five months old, and now Busy Philipps is allowing us another peek at daughter Birdie Leigh, 9 months.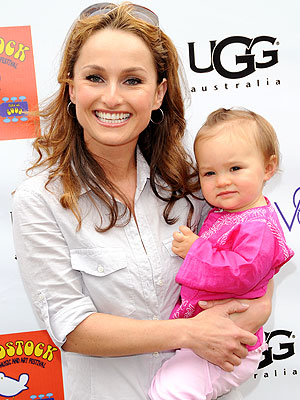 Michael Williams/Startraks
Food Network staple Giada De Laurentiis brought along her little taste-tester, 14-month-old Jade Marie.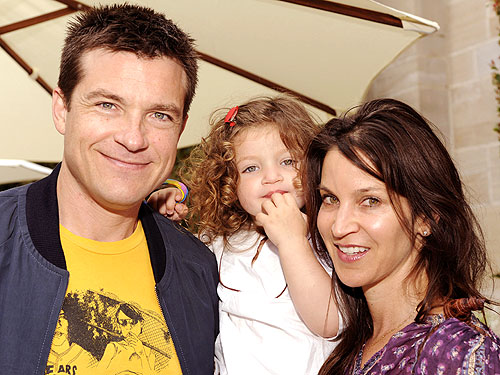 Gold Wong/FilmMagic
We're craving those curls for ourselves! Francesca 'Frannie' Nora, 2 ½, cuddles between parents Jason Bateman and Amanda Anka at the event.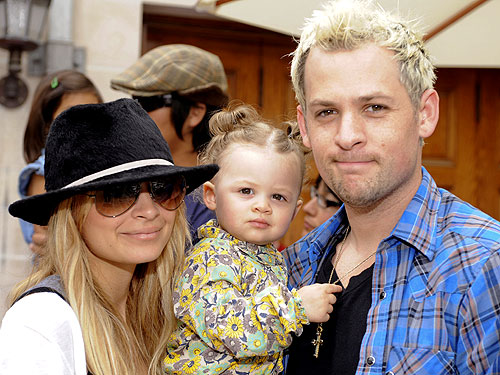 Gold Wong/FilmMagic
It's a Harlow Winter Kate sandwich! Nicole Richie and Joel Madden put the squeeze on their 16-month-old daughter. Better make room for one more, as baby no. 2 is arriving in August!