Ptolemy Williams Wheels Around in the West Village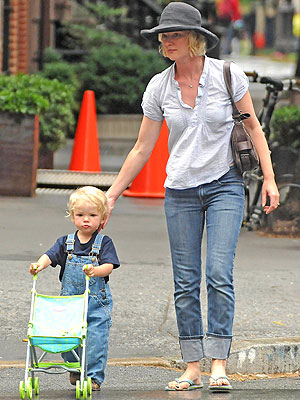 Demis Maryannakis/Splash News Online
Ptolemy John Williams leads the way! The precocious 20-month-old wheeled along his own (empty!) doll stroller while out for a walk with Gretchen Mol in the wet West Village on Tuesday in New York. It's been a rainy week in the Big Apple!
The tow-headed tot is Gretchen's first child with her husband, director Tod 'Kip' Williams.
Ptolemy pushes a Corolle Blue/Green Stroller ($21-28).