Mel C. Shops With Scarlet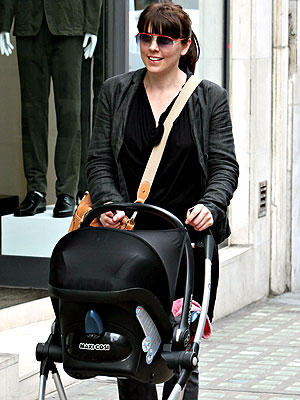 Flynet
Out with her baby girl in Central London on Wednesday, Melanie Chisholm was all smiles, strolling in and out of shops with daughter Scarlet.
Scarlet, 3 months, is the first child for the Spice Girl and partner Thomas Starr.
Want a peek at her face? Take a look at the photo Mel released two weeks after Scarlet's birth!
Melanie pushes a Quinny Zapp in Black ($200).