Expectant Ana Ortiz and Vanessa Williams Listen In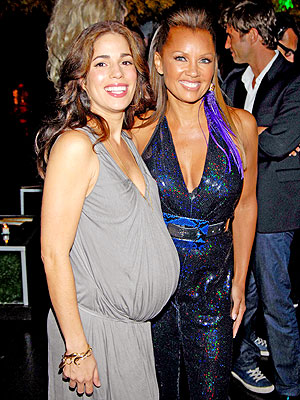 Derek Storm /Splash News Online
Ana Ortiz — and baby! — pose with Ugly Betty co-star Vanessa Williams at the listening party for Vanessa's new album, The Real Thing, on Wednesday evening at Greenhouse in NYC.
Due late next month with her baby girl, Ana, 38, has narrowed down her list of names!
"We have a short list I'm going to walk into the hospital with. And then I figure when I see her, [we'll know]," she says. "I have my favorite. My husband has his favorite. He gets the last name so I get the first name. I feel like that's fair."
A solo shot of Ana is below!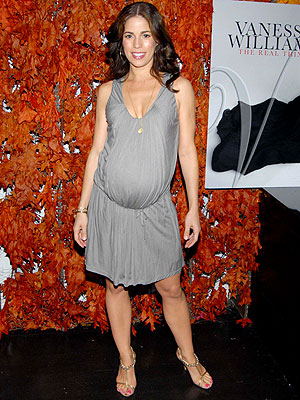 Derek Storm /Splash News Online