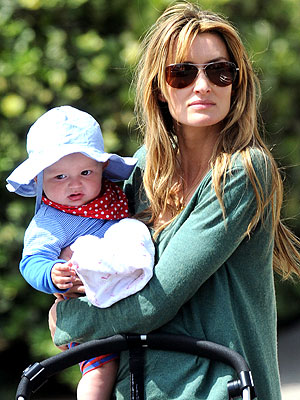 Whittle /Kaminski/Splash News Online
We love his jaunty little scarf! Natascha McElhone totes 7 ½-month-old son Rex Coltrane while on the way to meet up with friends for brunch on Sunday in Venice, Calif.
The Californication actress, 37, recently opened up to Hello! about life with her three boys, saying that Theo, 8 ½, and Otis, 5 ½, keep little Rex quite amused.
"At home, his dear little head is permanently going from side to side watching the other two, like he's at a tennis match…They just adore their little brother."