Ellen Pompeo Bumps It Up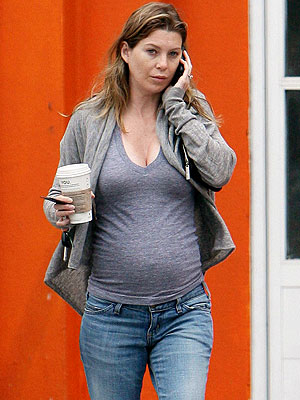 Max Butterworth/Pacific Coast News
Check out that bump! Ellen Pompeo, pregnant with her first child, chats it up as she leaves Starbucks and heads to Whole Foods for some grocery shopping on Thursday.
The Grey's Anatomy actress is "so excited" for the baby, co-star Jessica Capshaw tells Us Weekly. "She doesn't need any [advice]. She is exactly the way that she should be about it, which is really excited and hopeful but at the same time really pragmatic and planning. And I think that is the best way for her to be."
Baby on the way is due this fall.