Rachel Griffiths and Andrew Taylor: Lunch Date!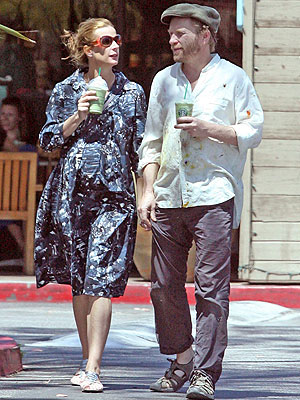 Limelight
Lunch date! Brothers and Sisters actress Rachel Griffiths and husband Andrew Taylor step out with Starbucks after lunch at Le Chin Wok in Beverly Hills on Thursday.
Due in July with her third child, Rachel, 40, says she and Andrew are concentrating on choosing baby names — one for each sex, as they're expecting a delivery surprise. "It's tough now. I'm less oriented to finding an Australian eccentric name I should say. I actually do love the name America," says the mum to Adelaide Rose, 3 ½ and Banjo Patrick, 5 ½.
Who else is due this year? We recently updated our Who's Due Next gallery – find out!