Victoria Beckham's American Idol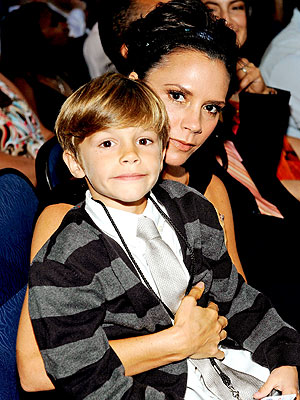 F. Micelotta/American Idol 2009/Getty
Taking their seat in the audience for the American Idol finale, Romeo James Beckham, 6 ½, had the best seat in the house — mom's lap! Victoria Beckham cuddled with her middle son as they watched Wednesday night's show.
Victoria and husband David are also parents to Cruz David, 4, and Brooklyn Joseph, 10.
Click here for yesterday's cutie!