Valentina Pinault: Jewelry Junkie!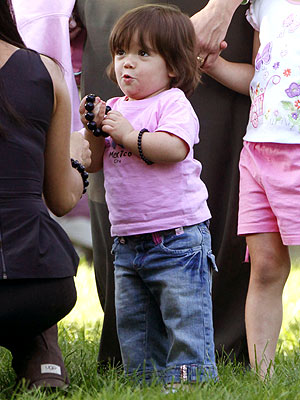 Fame
How many of mom's bracelets can she get? Valentina Paloma Pinault, 20 months, collects Salma Hayek's jewelry off her wrists — and places them on her own! — during a break from filming in Southern Berkshire, Mass. on Tuesday.
Salma, 42, is currently working on Grown Ups in the northeastern state. Pregnant co-star Maya Rudolph was recently spotted as well! The movie will be out in 2010 and also stars Adam Sandler, Chris Rock, Rob Schneider and David Spade.
A second photo is below!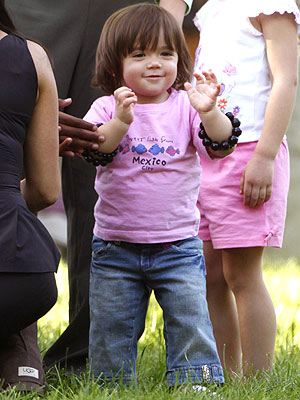 Fame
Click here to see yesterday's cutie!