Pete and Bronx Wentz Take a Bite Out of the Big Apple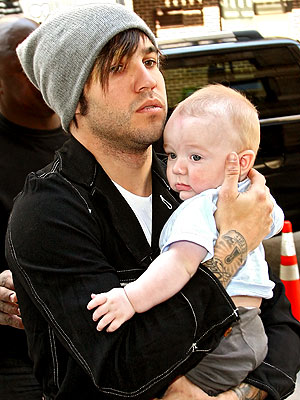 Jackson Lee/Splash News Online
Daddy duty! While Ashlee Simpson-Wentz was busy promoting Melrose Place with her new castmates, husband Pete Wentz was holding down the fort with son Bronx Mowgli in New York City on Wednesday.

Ready for a "big day of being Mr. Mom," as Pete tweeted, he took his 6-month-old baby boy out in the Big Apple.
The Fall Out Boy bassist's own schedule picks back up tomorrow, when the band performs on the Today show's summer concert series.