Heather Locklear's Idol Date: Ava!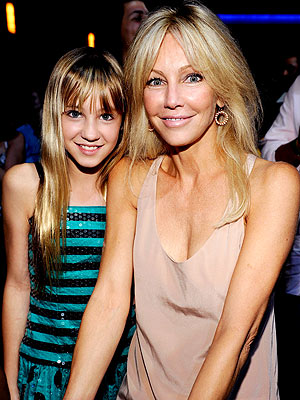 F.Micelotta/American Idol 2009/Getty
After catching a Lakers game with dad Richie Sambora last week, Ava Elizabeth accompanied mom to Heather Locklear to another prime-time nailbiter — the season finale of American Idol, where Kris Allen upset Adam Lambert to take the title.
Ava, 11 ½, is the only child for Heather and Richie, who split in 2006.