Cindy Crawford Poses With Her Princess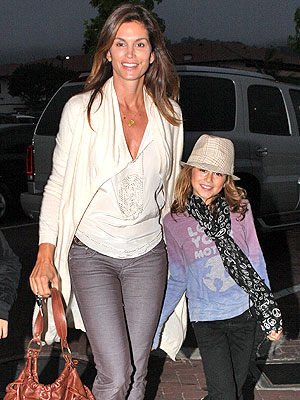 RAZM/GSI
Is Kaia Jordan Gerber a model in the making? The 7 ½-year-old was more than happy to pose for a quick picture on the way into Nobu with mom Cindy Crawford on Saturday night. We love her confidence, but Cindy, 43, recently shared that it can sometimes come with an attitude!
"I'm sorry, I love Hannah Montana for Kaia but she learns how to be sassy from that show!" Cindy laments. "And this is a 7-year-old! I'll say to her, 'Look, I don't let anyone in my life talk to me like that, I'm certainly not going to take it from a 7-year-old in my house.'"
Dad is Cindy's husband Rande Gerber, with whom she also has son Presley Walker, 9 ½.
See Cindy and other catwalkin' mamas in our Model Moms gallery.