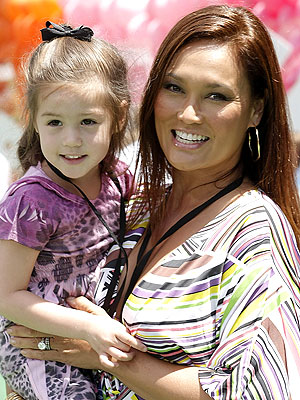 Dan Steinberg/AP
Up, up and away! Actress and singer Tia Carrere gives 3 ½-year-old daughter Bianca a lift as they pose at the premiere of Up, held Saturday at the El Capitan Theater in Los Angeles.
Dad is photojournalist Simon Wakelin. He and Tia, 42, have been married for six years.
Up, the latest film from Disney/Pixar, hits the big screen on Friday.
Click here for yesterday's cutie!