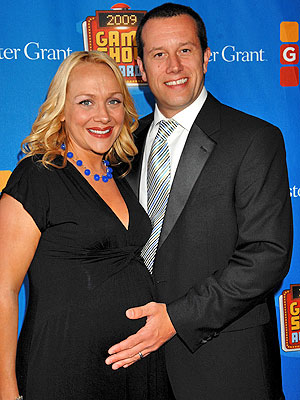 Roger Karnbad/Celebrity Photo
Rita Rocks star Nicole Sullivan shows off her growing belly — with a little help from husband Jason Packham! — as they arrive at GSN's 1st Annual Game Show Awards.
Held at the Wilshire Theatre in Beverly Hills on Saturday evening, the show will air on GSN on Saturday, June 6th.
Nicole, 39, and Jason, who expect their second son this summer, are also parents to Dashel 'Dash' Pierce, 2.