Rebecca Romijn: Motherhood 'Makes Me Feel Whole'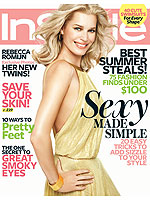 Courtesy InStyle
Rebecca Romijn started her career as a model – and, following in her footsteps, her 4-month-old twin daughters have now posed for their first fashion photo shoot. Featured with her girls for an InStyle magazine spread, the actress says that Mom is her most rewarding role to date.
"Being a mom makes me feel whole and like I understand the meaning of life," Rebecca, 36, tells InStyle for the June Sexy issue, on newsstands May 22nd. "All I want to do is stare into my babies' eyes nonstop."
Rebecca, who has already lost 60 lbs. since delivering Dolly Rebecca Rose and Charlie Tamara Tulip via c-section in December, is nearly back to her pre-baby body — but says she doesn't worry too much about her figure.
"I'm a jeans size up from where I usually am, but there's nothing about it that freaks me out," she says. "I feel as sexy as I have ever felt. I've always said that sexy is having a really strong sense of yourself and never taking yourself too seriously."
As for how her husband, Jerry O'Connell, is handling a house full of women, Rebecca praises him as a wonderful dad. "He's got endless amounts of energy, and he's having such a blast with these girls."
Just don't ask Jerry what it will be like when the girls are older. Jokes Rebecca: "He's determined not to let them ever date while he is alive."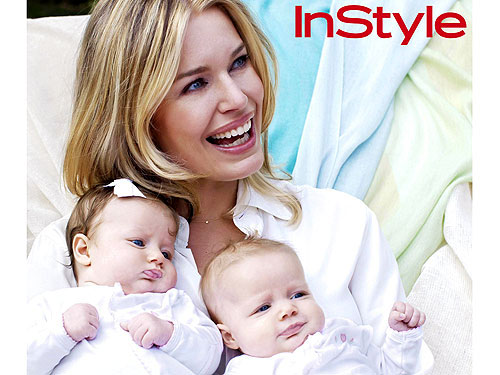 Courtesy InStyle
Source: InStyle
— Marla Lehner