Celebrity Moms Share Their Personal Pics!
To help kick-off BabyCenter's Portraits of Motherhood contest, Brooke Burke, Denise Richards, Garcelle Beauvais-Nilon and Nancy O'Dell shared some personal photos — and BabyCenter's allowing us to show CBB readers too!
Upload your own photos for a chance to win a Sony Cyber-shot DSC-T900 or a Sony HDR-CX 100 High-Definition HandyCam Camcorder. The contest closes Friday, so add your images soon!
Below, Brooke poses with daughter Heaven Rain, 2. Of motherhood, Brooke notes, "We are all learning along the way. I take parenting moment by moment and make the best of each day. Whatever I am going through, there is another mother out there going through the same thing."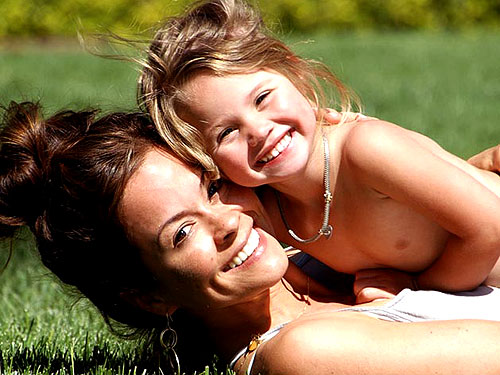 Courtesy Brooke Burke/BabyCenter
See Denise, Garcelle and Nancy's photos below!

Denise smiles with daughters Sam, 5, and Lola Rose, 3 ½. "They are constantly making me laugh or smile," Denise says of her girls. "We are always making silly faces at each other — we are at our best when we are goofing around."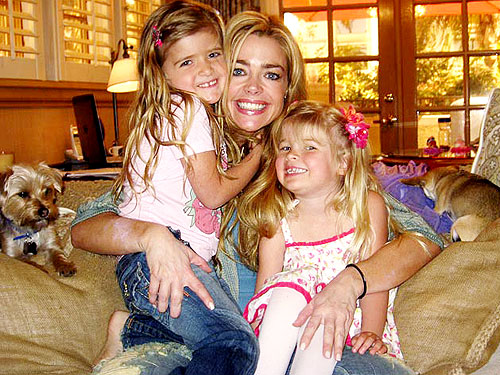 Courtesy Denise Richards/BabyCenter
Jax Joseph and Jaid Thomas, 19 months, investigate the inner workings of the dishwasher! "One day while doing the dishes, [they] climbed in," laughs Garcelle. "Hopefully this phase will pass before they get any bigger!"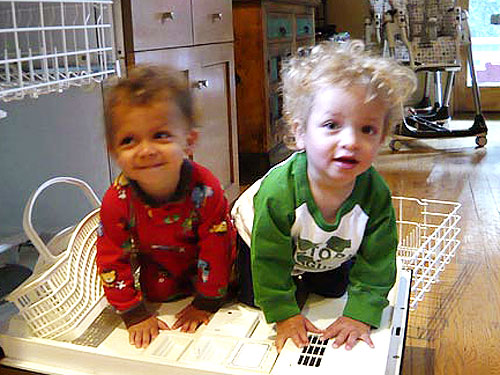 Courtesy Garcelle Beauvais-Nilon/BabyCenter
Nancy poses for a family portrait with husband Keith Zubchevich, daughter Ashby Grace, 23 months, and stepsons Carson, 9, and Tyler, 13. The Access Hollywood host says Ashby makes her needs known when mom comes home from work! "If I don't [put my Blackberry away] right away, she grabs it out of my hand and puts it on the counter away from me," Nancy shares. "And she is right — nothing is more important than your family!"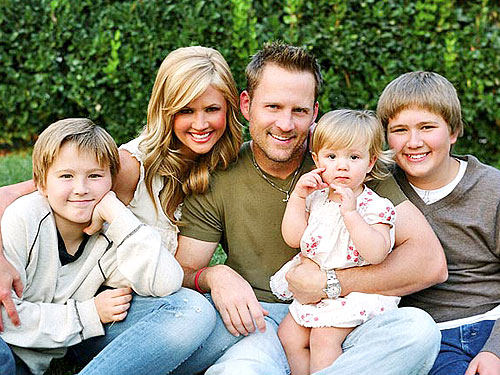 Courtesy Nancy O'Dell/BabyCenter
Click here for yesterday's cutie!