Sasha Schreiber's Soho Stroll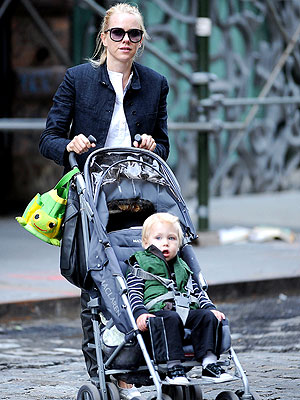 Humberto Carreno/Startraks
The weather may have been dreary in the Big Apple earlier this week, but that didn't stop Naomi Watts from taking elder son Alexander 'Sasha' Pete, 21 months, out for a stroll in Soho on Wednesday.
Maybe it was time for a baby break and a little one-on-one with mom —  Liev Schreiber told Letterman recently that Sasha bonked little brother Samuel Kai, 4 ½-months, on the head with a toy. Sounds like Sasha's still adjusting to the new arrival!
See more photos of this adorable pair in their family gallery, The Watts-Schreibers.