Milla Jovovich Says Pregnancy Opened Her Eyes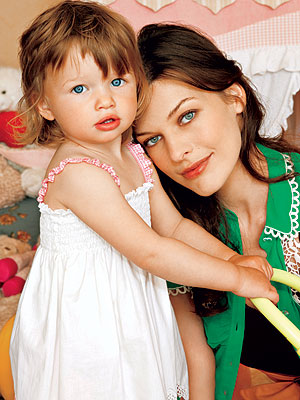 Andrew MacPherson for PEOPLE for use on CBB
When it came time to deliver daughter Ever Gabo, now 18 months, Milla Jovovich was 75 lbs. heavier than when she began — and feeling great!
"You know, I have to say, my pregnancy for me was amazing," she tells PEOPLE in their Beauty After Baby special. "I really felt great, I was really happy. I gained 75 lbs. but that didn't stop me from … feeling really beautiful."
The model, actress and clothing designer ran into some unexpected negativity from others though. She explains,
"By the time I had my baby I weighed 197 lbs.! For the first time I understood what it felt like to be a heavier person. I would go into a store and the saleclerks would give me an attitude, or sneer because I was asking for a size they didn't carry.
I never expected people to be so judgmental of a pregnant woman! It changed my views of being beautiful, because in my eyes I was beautiful."
After Ever's birth on November 4th, 2007, Milla decided it was time to lose the weight — and that meant a major adjustment in the kind of foods she was eating!
"A lot more diet, a lot more exercise," she laughs. "Definitely having a baby completely changes a woman's body so I've just had to be a lot more strict about what I eat and just keep the food really healthy, rather than my old chili cheeseburger diet I used to have!"
Source: PEOPLE, May 11th issue. For more with Milla, check out this video of her and Ever's photoshoot!
Click here for yesterday's cutie!