Marcia Cross and Eden Carry Their Creations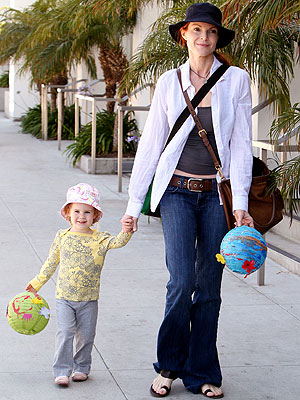 GSI Media
Look what I made! Carrying a few art projects, Marcia Cross and 2-year-old daughter Eden stroll home on Wednesday in Santa Monica, Calif.
Marcia and husband Tom Mahoney are also parents to Eden's fraternal twin sister, Savannah.
Want to hear more about Marcia's relationship with her girls? Check out our exclusive interview! And for more cute photos of Eden and Savannah, click over to our gallery, Eden and Savannah: Twice the Twos!