Everleigh Gigandet: Bundled Up Babe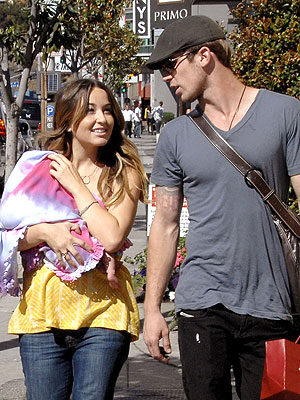 Splash News Online
No peeking! Everleigh Ray Gigandet stays undercover while out for lunch with Cam Gigandet, Dominique Geisendorff and a few family members on Wednesday in West Hollywood, Calif.
The Twilight actor, 26, Dominique, 23, and their 3-week-old then ran some errands, shopping for sunglasses and picking up art supplies.
Like Everleigh's tie-dyed blanket? Check out this week's Steal That Style: Tie Dye Trendsetters for more!