The Mini Social: For Moms Who Love Hip Brands and Good Deals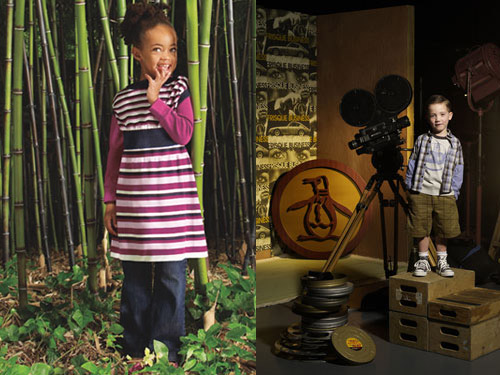 Tea Collection and Penguin
If you love the hottest kids' brands and a good deal, you have to join The Mini Social. It's like a sample sale but without the shoving and undressing in public. Their members-only upcoming sales with savings of up to 50-60% include:
5/11     Robeez
5/12     Anne-Claire Petit
5/13     Tea Collection
5/18     Kidscase
5/19     Naturino
5/20     Penguin
Don't worry – membership is free but you have to act fast to catch these fab deals. They offer a new sale every few days at 11 AM EST, with each lasting just 48-72 hours. Last week they had a bunch of adorable dresses from Splendid Littles but I waited too long and they were gone in the sizes I wanted for Anya and as gifts. I won't make that mistake anymore!
They've offered us a special deal for CBB readers — save $10 at checkout when you make your first purchase and use coupon code CBB10 (expires May 22, 2009). The savings don't stop there — when you refer a friend who makes a purchase, you get $10 deposited into your account to use towards your next purchase. Tell all of your mom friends and your kids' summer wardrobe may nearly pay for itself!
— Danielle